U-MEDI's Christmas event prize winner of 'Lahan Hotel Voucher'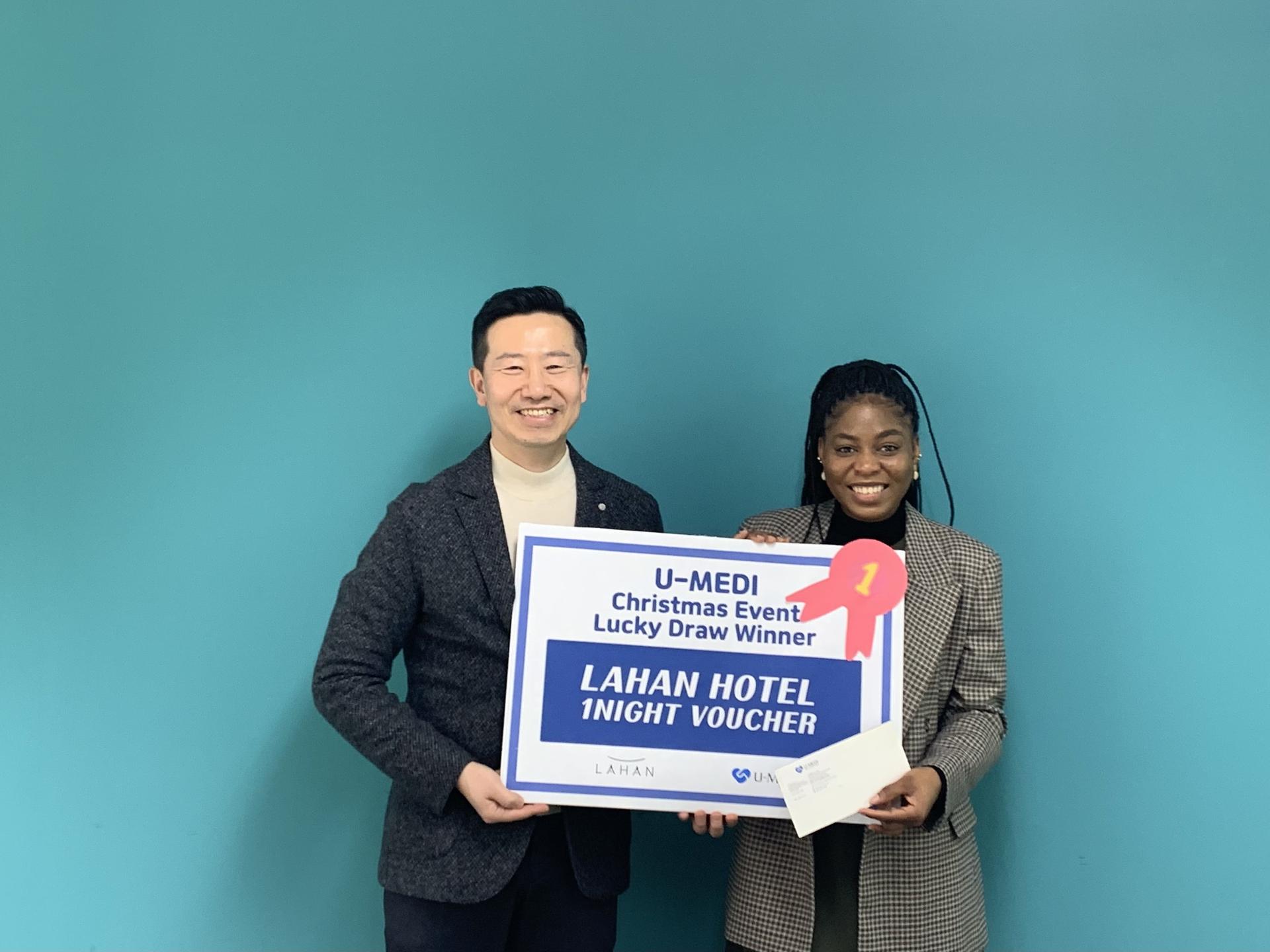 CEO Ha Weonbum, left, Chedza Bokamoso Nkhwa, right
On December 24, U-Medi (CEO Ha Won-beom), a medical platform for foreigners living in Korea, held a Christmas event through social media to cheer and comfort foreigners living in Korea. Prizes that exposes foreigners to the many medical tourism opportunities were prepared and each participant had a chance of winning any prize through a lucky draw.
One winner of the first prize won a voucher for a 1 night stay at Lahan Hotel, a luxurious 5-star hotel. 14 winners of the second prize won a $200 skincare voucher, 50 winners of the third prize won Apple product repair discount tickets, and 110 free interpretation coupons were given for use when visiting any hospital in Korea.
The event which lasted for about three weeks from December 3rd to December 24th, received great response with more than 177 foreigners participating in the online registration through a QR code. After the event, the winners of the prize were notified by message and e-mail.
First place winner Chedza from Botswana had the most recommended participants among all the participants by sharing the event to her online community. Chedza sexpressed that it is difficult to find a specialist for her needs because she can only find information through a website search when she goes to the hospital in Korea. She added that she couldn't believe it at first and felt so good to receive such a big gift.
The winner prize was awarded at U-MEDI headquarters on January 4, 2022 at IBS Tower, Songdo.
U-MEDI Co., Ltd. provides hospital and health information to USFK and foreigners residing in Korea, operates a 'Find a Doctor' service that allows customers to conveniently book and visit the hospital through an online system, and won the 2021 Incheon Mayor Award.
In addition, the LAHAN HOTELGROUP, which offers prizes, launched Lahan Hotel in 2018 under a new name after the acquisition of Han & Company, and has a total of six hotel chain networks nationwide, including Lahan Select Gyeongju, Lahan Hotel Jeonju, Lahan Hotel Pohang, Hotel Hyundai, Lahan Ulsan, Mokpo and Gangneung Seamark Hotel.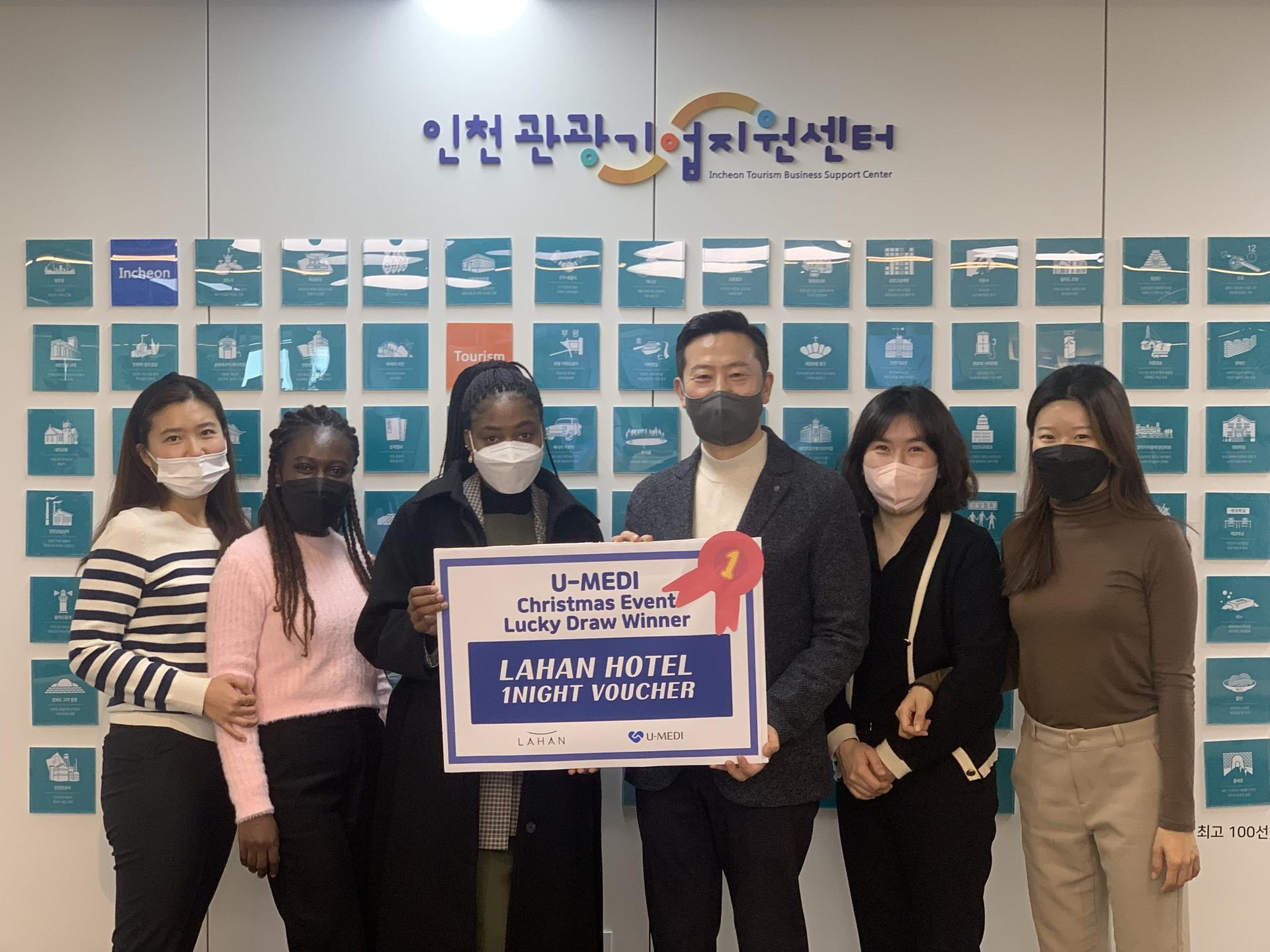 Chedza Bokamoso Nkhwa and the staff of U-MEDI
Want to become a U-medi friend? Learn more here.