General NewsU-MEDI Receives an Award of Merit from Incheon Metropolitan City
U-MEDI, a medical platform for foreigners living in Korea, was presented an award of merit for attracting foreign patients.

The Incheon Metropolitan City's Health and Medical Policy Division and the overseas medical business team discover and commend those of great merit who contribute to attracting foreign patients and raising awareness about Incheon medical tourism in 2021. A total of 7 nominees (5 individuals and 2 institutions) were selected for this award, and the mayor of Incheon Metropolitan City directly presented this award to encourage the attraction of foreign patients and motivate individuals and institutions who are working towards this goal.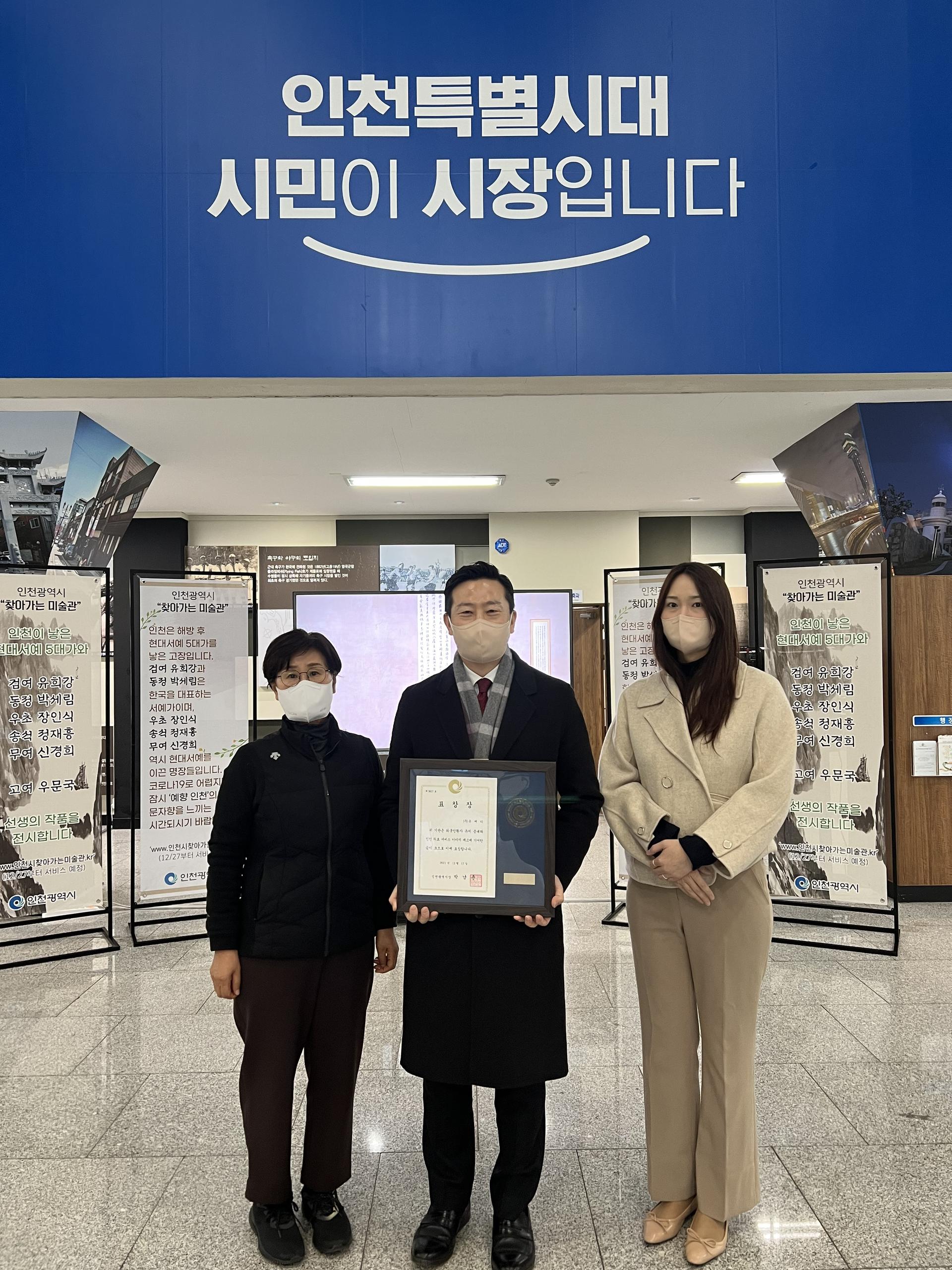 U-medi Co., Ltd. has been striving towards medical tourism advancement by promoting information on excellent medical institutions in Incheon through the Healthy Living Guide in the U.S. military base, and developing medical tourism products including the Incheon Fam Tour through cooperation with hospitals in Incheon.

Currently, by upgrading the online hospital reservation system, the 'Find a Doctor' service by U-medi is provided free of charge for foreign patients to access medical services more conveniently, with many foreigners actively using it.

In addition, the USFK and their families can conveniently travel to Incheon by providing a door-to-door transportation service to travel to and from Incheon.
Want to know more about U-medi? Contact us here.