Living in another country is already hard enough especially when you are not fluent in their language, but when you find yourself unwell or needing intensive medical treatment, the stress can be overwhelming. If you are a foreigner living in Korea, here are some few things you can do when you start to feel sick, need a regular health checkup or have to undergo a medical treatment.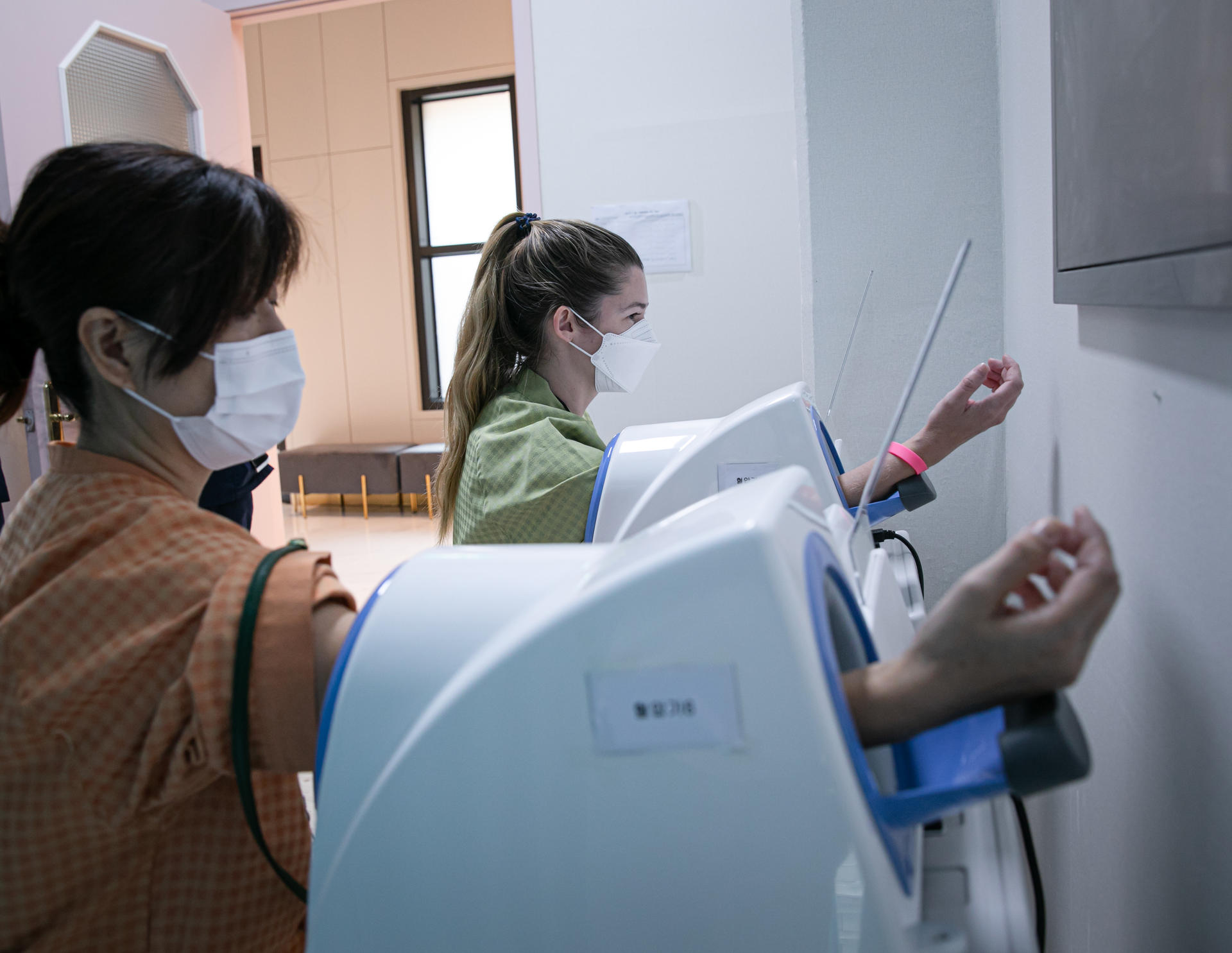 What To Do When You Get Sick in Korea
1. Know which hospital or doctor to visit
Korea has several hospitals and clinics specialized for your specific health needs such as plastic surgery, women's health, joint and spinal diseases and more. Knowing which hospital or doctor to visit is the first step to an easy access to medical care for your health needs. Through U-MEDI, you can conveniently register here to find the right doctor and hospital near you anytime, anywhere.


2. Book an appointment at a hospital
Not all hospitals or clinics in Korea have walk-in services, so it might be vital to first book an appointment before you visit to avoid disappointments. Fortunately, some clinics have their website in English, so you can easily book directly from the there, but, there are still many more hospitals in Korea that have their reservation site in Korean or have a rather complex reservation system.
If you find yourself struggling over how to book an appointment with a hospital or clinic, contact U-MEDI or register directly through their website here to find and book a doctor in any hospital personalized for your health needs.


3. Transportation
If you need a more complex or advanced medical treatment, chances are, you might have to travel to Seoul or other major cities if you do not already live there. If this is the case, you need to find a good hotel or accommodation to stay in if your checkup or treatment will last overnight or end late and, you need to find a means of transport to get to your hospital and back home.
For a hassle-free hotel reservation and transportation from your residence to the hospital and back home, register with U-MEDI and let us handle all the work for you.
4. Interpretation
Knowing basic Korean language does not really cut it when you have to explain your symptoms or medical needs, or understand the feedback your doctor gives about your health. Therefore, you might need an interpreter to assist you to get the optimal medical assistance as needed.
Some hospitals have English-speaking staff or interpreters but many others unfortunately do not. However, you do not have to worry, U-MEDI also has interpretation services for anyone who needs it. You can also get a FREE 2-hour interpretation service for your next hospital visit if you create an account on our page.
5. Health Insurance claim for foreigners in Korea
If you have international insurance, you can claim for reimbursement with your insurance provider after your treatment, but the paperwork can get complicated for first-timers. For a fast and easy insurance claim, register with U-MEDI here.
Do you have questions? Leave a comment below or contact us here! You can also check out 7 English-Speaking Hospitals in Korea for All Your Health Needs.